3M™ 4658F – The removable high performance adhesive tape!
Just like the egg-laying lizard or the Easter bunny who hides eggs, high-performance adhesive tapes that are nevertheless easy to remove seem to be pure wishful thinking. But unlike the first two, the 3M™ 4658F is not mere fiction, but an extremely practical tool for creating short-term yet strong connections. The fact that the tape can also be removed without leaving any residue rounds off the package as an assembly helper even more.
Connect strongly and reposition easily with the 3M™ 4658F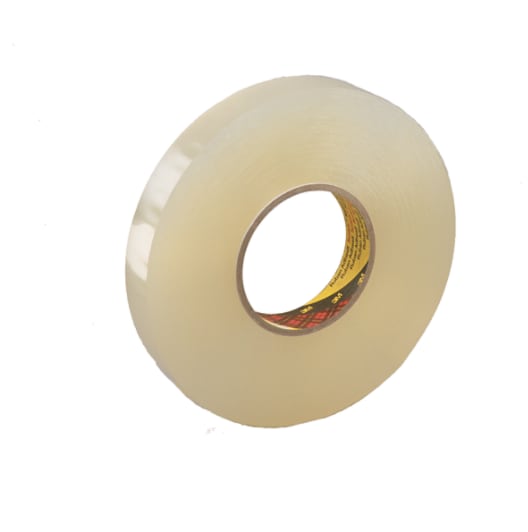 Thanks to a special closed-cell acrylic adhesive, the 3M™ 4658F offers unique application possibilities that few other high-performance double-sided tapes can match. Thus, especially on glass, wood, concrete, ceramics and plastics with high to medium internal strength, it can be easily removed with a jerky trigger without leaving any residue and can also be reapplied afterwards.
These properties make the tape particularly popular in trade show and store construction, as well as in the sign and advertising industry. The 3M™ 4658F tape is also widely used for attaching, for example, soap dispensers, coat hooks, air cleaners, decorations and pattern boards. Another plus, which makes this product an ideal mounting tape is its resistance to UV radiation and moisture. These properties make the tape an excellent alternative to screws and nails outside and inside!
The discrete assembly helper for outdoor and indoor use!
So if you're looking for a discreet, residue-free alternative to traditional mounting solutions, thanks to the tape's transparent color, take a look at 3M™ 4658F Removable Double-Sided High Performance Tape. The properties already mentioned above and a load capacity of up to 25 kg / m should be useful for many applications.
Of course, you can find the 3M™ Adhesive Tape 4658F in various widths, as well as a variant in a super mobile short roll in our AMZ online store. If you have any questions about the product or would like personal advice, we are of course happy to help you by phone at 06106 / 77960-0 or at any time by e-mail to info@amz-group.de with advice and support!
3M™ Adhesive Tape 4658F | Length: 25m 3M™ Adhesive Tape 4658F | Short Roll